The ideal ozone generator for the user who wants it all.
Digital settings, a countdown timer, ultra pure outputs, and the ability to do anything you want with ozone.
Financing Available in Checkout
Dozens of ozone concentration options up to 90 ug/ml

Digital timer and output selection

Crafted in the USA with all ozone-compatible materials

Lifetime warranty on the cell, five years on port and controls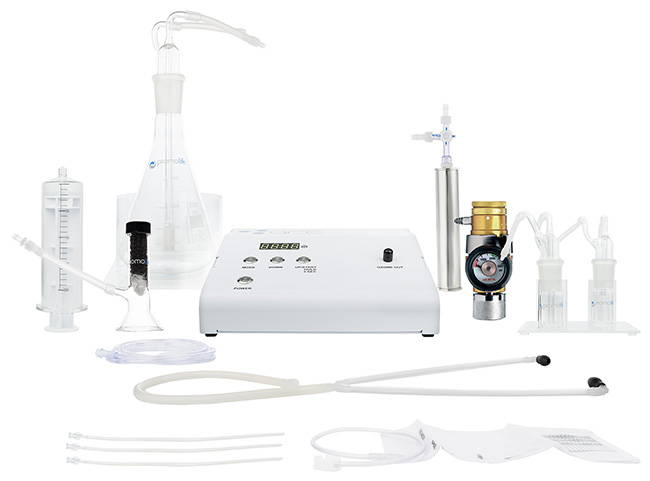 Useful for all ozone applications.
*Accessories above not included.
Does this sound like you? You want a full array of ozone outputs for any ozone application, and you want the added benefit of ultra-precise numbers and a built-in timer.
If you could benefit from being able to set the generator for a specific amount of time, or you prefer to drill down to the precise measurements only digital can provide, the O3Arc series is best for you.
Which one is right for you? With the O3Arc Standard, you can provide any ozone application from insufflations to saunas and time your sessions. This is especially helpful with saunas if you want the ozone to turn off before the sauna session ends. The O3Arc Plus is your ultimate office ozone generator. In addition to the timer, there is an auxiliary port, a built-in ozone destruct system, and the ability to turn the ozone flow on and off using a foot pedal.
No heat degrades the ozone; no need for fans; cold corona.
Safe with very low voltage, concentrations up to 90 ug/ml
Feel secure with your purchase. We've got you covered.
Just as ozone-resistant and pure as glass without the potential burnout.
Great when you want the ozone to stop at a controlled moment.
All parts are compatible with ozone for strength and durability.
Capable of producing enough ozone for any ozone application.
All parts manufactured in the US and each unit is checked by hand by us.
See what Customers are Saying
O3Arc
"Really enjoying the O3 Arc. It is very easy to setup and use. I like how you can set an exact concentration of ozone digitally."
- Dr. Todd East
Great machine
"Very pleased! Assured of accurate dosing and ease of use and setting up, provides the assurance you are getting the exact amount of ozone you require every time! The accuracy and dependability of the machine is why I am a repeat buyer!"
- Anon
Great ozone and customer service
"Great product, Easy to use, Great customer service!"
- John
Universal Voltage
Use it anywhere in the world without a step down transformer.
Quiet, Efficient Ozone Cells
Ultra pure ozone without the noise of other units.
Pressure Relief System
If high pressure occurs inside, only oxygen is released. Find out more under FAQ below.
Luer Lock Connections
Tubing locks on securely with no slippage.
What You Get
O3Arc Standard Ozone Generator
5' silicone tubing with Luer lock adapter
5' oxygen tubing with Luer lock adapter
Two PVDF Luer fit adapters
Instruction Manual
Color Ozone (Gamma) Chart
Notable Settings
Power Adapter
Ozone-resistant check valve
Luer lock caps
Lifetime Warranty on Cell
Five Year Warranty on Controls and Port

We provide a wealth of setup information via video and manuals, but if you need additional help, we offer two free 45-minute phone or Zoom setup sessions ($150 total value) with ozone generators and packages. If you need to schedule one, view our Scheduling page.
Other Specifications
Tested to be free of contaminates
316 stainless steel fittings
Voltage: 12 VDC
Power: 18 watts/1.5 amps
Tube size: 3/16" inner, 5/16" outer
Dimensions:10" x 9" x 3.5"
Digital controls
Oxygen feed required


Frequently Asked Questions
What more can you tell me about the O3Arc Standard?
The O3Arc is the next generation in ozone production. Two models make it easy to choose the machine that best matches your needs, while the specialized ozone cell provides pure ozone, tested to be free of contaminates and byproducts.
O3Arc Ozone Generators create ultra-stable ozone concentrations up to 90 ug/ml at 1/16 LPM. You can view the complete gamma chart here. The O3Arc Standard is perfect for all ozone therapy applications including home use and ozone saunas.
The state-of-the-art digital display of this ozonator allows you to choose the specific output needed, and the built-in timer can be used to automatically turn off the ozone at the proper time. More information on all of the features of these units can be found below.
Ultra Stable, Ultra Pure
The O3Arc utilizes a specialized cell to produce ozone. Standard cells are usually tubes, but we have unrolled ours to double the surface area. This allows the cell to dissipate heat much more efficiently, even at lower flow rates. As a result, the ozone is stable, and with our digital power settings, you can be assured you are receiving the exact amount of ozone you want.
Like our O3Elite Ozone Generators, the O3Arc uses alumina oxide ceramics as the dielectric. These ceramic dielectrics are placed on both sides of the ozone cell. Combined with high grade Teflon tubing and 316 stainless steel fittings, the O3Arc produces ozone free from contaminates. We know because we had it tested.
For more information on how safe and efficient our cells are, check out our Ceramic Ozone Cells video.
How does the timer and pressure relief system work?
Both O3Arc models have a digital display so you can choose your power setting and set a timer if you'd like the machine to automatically stop producing ozone at a certain time. The digital power settings ensure the level of ozone selected is exact. Dials can produce approximate numbers due to the nature of how a dial operates, but the digital system has no variation between settings.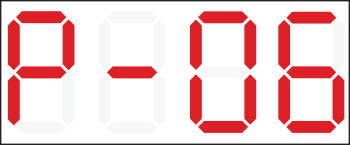 Why a timer?
We've heard from a variety of users that the ability to stop ozone at a certain time is highly beneficial. For example, if you are offering ozone saunas, you can make the ozone shut off five or ten minutes before the actual sauna session ends to lessen the amount of ozone that escapes the sauna. Or if you have users in multiple rooms, having the ability to limit the time the ozone flows is useful if there is a delay before you return to the room.
Why a pressure relief system?
The O3Arc comes equipped with a pressure relief system. If high pressure occurs inside the ozone generator, only oxygen will be released. High pressure can occur if the user blocks or kinks the external ozone tubing. Pressure build-ups can put added internal stress the ozone cell and ozone tubing. By having this safety mechanism in place you are ensuring your unit will work properly for years to come.
Worldwide universal voltage
The O3Arc can be used with voltages from 110-240V. An international plug kit is provided with international orders that will allow you to plug the unit in to outlets around the world.
Why is Cold Ozone Production important?
The O3Elite Ozonator runs with either an oxygen concentrator or an oxygen tank (sold separately). It features Cold Ozone Production with no excess heat, and produces stable ozone concentrations at different oxygen flow rates. The concentration won't diminish over time. Between the settings on the ozone generator and the various flow rates available from your oxygen source, you can create a specified range of output up to 65 ug/ml. We include an easy to read chart showing how to get the precise gamma level you desire.
Cold Ozone Technology with ceramic cells creates stronger, more efficient ozone production with minimum voltage input. Because the cells are so efficient they produce next to no noise. Machines with glass cells can create a lot of noise and heat, making them far less than ideal for ozone therapy.
How do I find the right Oxygen Source?
In order to create quality ozone, you need a high purity oxygen source like an oxygen tank or an oxygen concentrator. When oxygen comes into the unit, the O3Elite transforms it from two molecules (O2) to three (O3). After a short period of time the third molecule breaks off and does the work in ozone therapy. To see your options, you can visit our Oxygen page. It will show you the options and help you choose what's right for you.
If you have questions, please let us know.
Shipping Note: If adding an oxygen concentrator to your order, it may take one to two weeks to ship the concentrator.
Which ozone generator is right for me?
The O3Arc Plus is identical to the Standard except for the addition of an Auxiliary Ozone Port and a built-in foot switch input. This provides two outputs, which is helpful when you want to offer intermittent ozone applications.
For example, ozone will initially flow through the primary port into an ozone destruct or water bubbler/humidifier (not included). A syringe, insufflation bag, dental handpiece or other ozone accessory can be attached to the auxiliary port and filled when you're ready by pressing the auxiliary power button or by pressing a foot pedal. This makes it easy to provide quick ozone treatments without needing to stop what you're doing to turn on your ozone equipment.
If you don't need to use momentary ozone through an auxiliary port, the O3Arc Standard is ideal for all ozone applications.
The support you need is easy to find
We provide a wealth of setup information via video and manuals, but if you need additional help, we offer two free 45-minute phone or Zoom setup sessions ($150 total value) with ozone generators and packages. If you need to schedule one, view our Scheduling page.
Financing Available in Checkout
Custom Field
Product Reviews