About
Who are we? Promolife has been in business since 1999, when we decided to offer natural products to promote a healthier lifestyle. "Thanks for taking care of me. I absolutely appreciate it. Sorry to say, I tried to order from one of your competitors first. It turned out to be a pretty bad experience. I confess that I was a little gun shy ordering from you. But, you proved to be very professional." - Aileen

Promolife was created in 1999 by Gerry and Yvonne Segal on a shoestring budget in their home attic, with one guiding principle: to offer their customers quality products, service and education to support a healthier lifestyle and a healthier planet. With so many struggling to improve their health, Gerry and Yvonne wanted to expose people to non-toxic, drug-free alternatives to gain wellness without dangerous side effects.
They came upon their passion by necessity. Each suffered from a number of ailments caused by poor diets, too many antibiotics and environmental toxins. After researching and practicing natural methods, they began to see improvements in their health. Their passion for healing has only grown since.
Since then, Promolife has grown into a true small business success story with a dedicated building and hard-working staff from a variety of backgrounds. In addition to high quality products ranging from air purifiers to water filtration systems, the company is a leading force in ozone and oxygen therapy. The O3Elite Ozone Generator line and other ozone units are hand-built, inspected and tested in our Arkansas location. Our ozone glassware is made from only lab-grade borosilicate glass. Our ozone accessories cover the gamut of ozone therapy applications.
Even after so much growth, Promolife still maintains the same clear, simple vision of a healthier, happier world.
Thoughts on the environment

We strive to limit use of paper, recycle paper that must be used, and reuse shipping materials whenever possible. We buy eco-peanuts that are better for the environment and reuse peanuts sent to us in packages from other companies.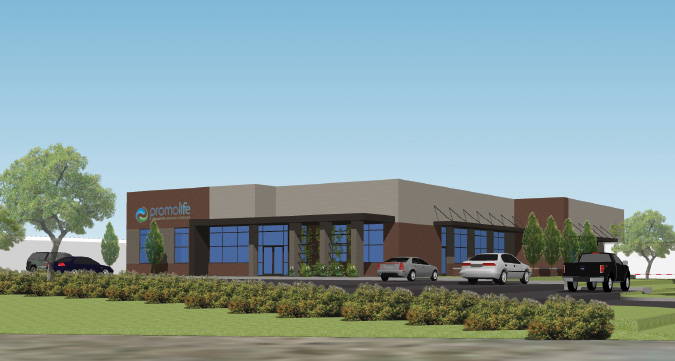 Words from our customers
"Your service is very very excellent, packages received in very good condition, and before expected delivery date. The insufflation package is working excellent and my second order for reusable bags and catheter has just arrived, again before scheduled date. I must say your service and support is excellent and I will continue shopping from your company. I highly recommend Promolife to any one who wants great service and after sales service." - Ganesh
"Thanks for taking care of me. I absolutely appreciate it. Sorry to say, I tried to order from one of your competitors first. It turned out to be a pretty bad experience. I confess that I was a little gun shy ordering from you. But, you proved to be very professional." - Aileen
"I got this for my wife's staph infection/MRSA and we were both very skeptical at first as other treatments didn't work very well and when antibiotics did work the side effects were not good. This Ozonated Olive Oil has worked wonders on both my wife and sister. My sister had an unidentified skin irritation for six weeks. She was about to see a doctor but cancelled the appointment because after one application of the product it almost completely went away overnight. Now we use it on everything from cat scratches to scars. It works wonders even on stubborn infections. We definitely would recommend it to other people and it is worth the money." - Andrew
"Five stars. Absolutely fantastic product. I have ordered 12 different heat panels from Promolife and I am extremely satisfied with the quality of your product. Previously, I ordered from a different company and the product was terrible. I had to throw it out eventually. Keep up the good work!" - Noreen