200ml bubblers are currently out of stock.
The Promolife Ozone Oil Bubbler is specifically designed for use with ozone therapy.
This glass bubbler is great for breathing ozone through oil. The bubbler and straw are made of glass while the tubing is made of silicone. Many people use it to breath ozone after it bubbles through oil. This changes the chemical structure of ozone so it is breathable and non-irritating. Comes in 200ml, 500ml or 1000ml sizes.
Simply fill the bubbler with the desired amount of oil, attach the tubing coming from your ozone generator to the straw that goes all the way into the oil, and attach your other tubing, nasal cannula or other accessory to the other straw.
What does it come with?
Each ozone oil bubbler comes with a free nasal cannula and an instruction sheet on how to set up the glassware. It comes with tubing and adapters already installed, with a stand that will keep the bubbler from tipping over (200ml and 500ml only).
Other Uses
If you want to ozonate small amounts of oil, we highly recommend adding on an ozone destruct system at a minimum, or upgrading to our Ozonated Oil Making System.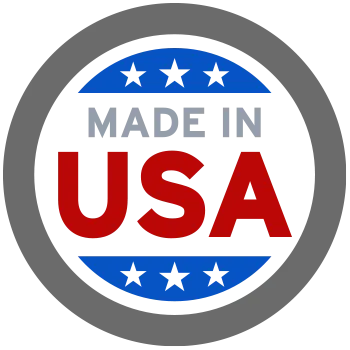 All of Promolife's Ozone Glassware is made with Class A Laboratory Grade Borosilicate Glass.
---
Return information: 5% restock fee if glassware is unused and in sellable condition in original sealed packaging.
---
An oil bubbler is designed to be used with oil, while a humidifier is designed for use with water. Oil will easily clog a humidifier.
You can read our current reviews or write your own below.